Boost Your Business Success with Vedicology Astrological Remedies for Business
---
Empower Your Entrepreneurial Journey with Personalized Vedic Solutions. At Vedicology, our expert Vedic Astrologers offer a wide range of personalized astrological remedies for business growth and success. By analyzing your unique birth chart, our astrologers can identify the right remedies to help you overcome professional challenges and unlock your full potential, ensuring a prosperous and thriving business.
---
Our Astrological Remedies for Business – Comprehensive and Effective Solutions
---
Our expert astrologers provide a variety of business remedies to support your entrepreneurial journey, addressing any obstacles you may face. These remedies are tailored to your unique astral blueprint, ensuring maximum effectiveness in improving your business acumen, focus, and success.
Key remedies we offer include:
Gemstone recommendations
Yantra installation
Mantra chanting
Tailored rituals and pujas
Effective business habits and routines
Yagnas and Homas
Austerities and Fasts
Nourishing and Protecting Plants, Birds and Animals
Specific Actions or Deeds for Past Life Karma Neutralization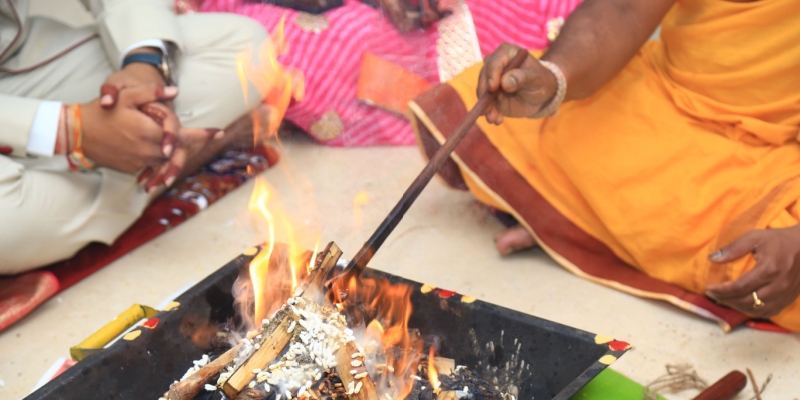 ---
How Our Astrological Remedies Work – Harnessing the Power of Vedic Wisdom
---
Our expert astrologers can identify the specific planetary influences impacting your business success by analysing your birth chart. They then recommend the most suitable Remedies for Good Business to counteract any negative influences and amplify the positive ones. These remedies work harmoniously with your unique astral blueprint to bring about tangible improvements in your professional performance and overall business prospects.
Key points:
Comprehensive birth chart analysis focused on business
Identification of favourable and unfavorable planetary influences
Personalized remedies to enhance positive influences and minimize negative ones
Ongoing support and guidance from our expert astrologers
---
The Benefits of Our Astrological Remedies for Business Growth – Unlock Your True Potential
---
Our personalized astrological remedies for business have helped countless entrepreneurs overcome professional challenges and achieve greater success. By implementing the remedies prescribed by our expert astrologers, you can empower yourself to:
Improve decision-making and strategic planning
Enhance creativity and innovation
Increase motivation and self-confidence
Overcome business obstacles and achieve sustainable growth
Strengthen financial stability and success
---
Empower Your Business Journey Today
---
Are you ready to unlock your true potential and achieve greater business success? Get started with our astrological remedies for business service and let Vedicology's expert astrologers guide you towards a brighter, more prosperous entrepreneurial journey.
Schedule Your Consultation Now
---
Contact Us: Office Hours and Turnaround Time
---
Our office hours are from 9 am to 5:30 pm (IST), Monday to Friday, excluding national and state holidays. You can reach us via email, phone call, or WhatsApp at +91 9500099996. If you contact us outside of office hours, kindly leave a message or email; our team will respond on the next working day. Please refer to the turnaround time specified on our service information website links or documents we provide for each service.
---
Exceptional Client Reviews & Accolades
---
For seven consecutive years, Vedicology has proudly held the title "Best Astrologer in Chennai" and featured in the "Top 10 Astrologers in India" list. Our world-class numerology services have also earned us the distinction of being the "Best Numerologist in Chennai" and among the "Top 5 Numerologists in India" since 2017. Our vastu consultation services are highly regarded throughout the country.
Based on glowing customer feedback from around the globe, Vedicology is recognized as the "Best Vastu Consultant" in Chennai and among the "Top 10 Vastu Consultants" in India. "Three Best Rated," a highly respected online rating agency, has honoured us as one of Chennai's top three astrologers, numerologists, and vastu consultants. Our commitment to excellence has kept us in the "best three" category from 2017 through 2023.
---