What is Child Birth Astrology or Progeny Astrology ?
One of the aspirations for any individual to get married would be to expand a family. Every bride and groom would like to relish their parenthood. It's one of the first commitment that they plan as soon as they settle in their marital relationship. However, some couples may not be lucky. They have problems with inevitable interruptions and cannot conceive a child. About that, they wonder where to go and how exactly to consult? Childbirth astrology or progeny astrology can be of immense use in these scenarios.
a
a
Vedicology has some of the best astrologers in India. Our team has a collective experience of more than 150 person-years of casting and analysing horoscopes. We firmly believe astrology to predict child birth is absolutely logical and scientific as per the science of Jyotish. This may sound illogical to some who are the so-called modern sceptics. But the recent pandemic and natural disasters consistently prove how weak the human race is. We believe we are the most powerful, but nature or universe proves us wrong always. So, yes while health scepticism is required for human progression, negating the existence of absolute truth simply because you do not have the knowledge about it sounds crazy. Birth of child astrology reports is available with Vedicology India. These reports are prepared by senior astrologers who are masters in Jyotish.
---
Unexplained Infertility, Sounds Crazy, Right?
---
"Hey, Doctor…Hold on, what do you mean you don't know? Even after conducting all these tests, you still don't have any answers as to why we can not become pregnant? "That is what crosses your mind after being told you have unexplained infertility. Approximately two in five couples will likely be diagnosed with inexplicable infertility after going through a comprehensive fertility workup. As you may be aware inexplicable infertility is one of the largest problems for couples dealing with infertility issues.
As illogical as it may sound inexplicable infertility refers to infertility where the reason remains unknown even after a complete infertility workup, usually including semen analysis in the man and assessment of ovulation and fallopian tubes in the woman. Childbirth astrology or progeny astrology can solve a lot of these mysteries. Astrology to predict childbirth has been in practice for thousands of years. And it works wonders.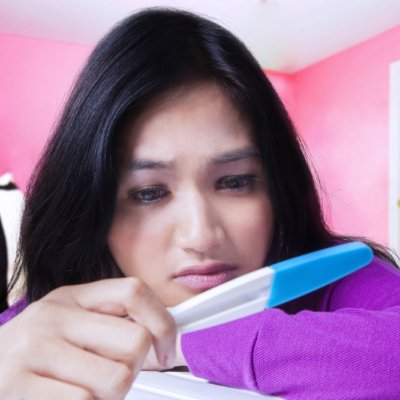 ---
How can Child birth Astrology help?

---
Yes, you read that right in the earlier para. We are in the 21st century, and a lot of mysteries that happen around us remain unsolved. So now what? Yes, that's true. The expression "unexplained infertility" really reflects the present limitations of medical science. The fact is that current technology does not have the resources for revealing the cause of your infertility. There are a few upcoming measures that you may take.
Well, here is another option that you may consider. There is nothing wrong in having a new pair of eyes on your reports, right? You would have taken multiple opinions from the best of doctors around you. So, now why not consult a reputed astrologer? Does this sound illogical? Well, not illogical as unexplained infertility in the 21st century, right. Child birth astrology is a fantastic science. Astrology to predict child birth finds a place in all ancient scriptures. Birth of child astrology is as old as the first human on earth. Progeny astrology yogas can be identified and explained through progeny report astrology, and there are a good number of astrologers who are good at it. Vedicology India can assist you with our expertise on these matters.
Any human being dreams of becoming a parent. A progeny is something that makes the life of any human being meaningful and purposeful.
---
---
Child birth astrology or progeny astrology has been in existence for thousands of years

---
Any human being dreams of becoming a parent. A progeny is something that makes the life of any human being meaningful and purposeful.
There is an intense emotional reaction to the hearing, "There is no apparent reason for infertility". It can be difficult, maddening and equally frustrating for both you and your spouse. Individuals who do find a specific trigger find their scenarios hard, also, obviously, but knowing the "whys" makes it more bearable. In cases of unexplained infertility, couples believe that one motive or one cause is lurking into a shadowy corner. It just has not been uncovered yet. Well, what is stopping you from finding it out?
Good astrologers can analyse both the partner's horoscope and reveal the leading causes of infertility. Our progeny report astrology can explain child birth astrology yogas for both the partners. But, Yes. Of course, Astrology to predict child birth requires an in-depth analysis of both the partner's horoscope. Vedicology can assist you with this. Birth of child astrology is scientific and a progeny astrology report can prove this fact.
---
Progeny Astrology Report or Astrology for Child Birth – Would you like to give it a try?

---
Anyone who has unexplained infertility never stops looking for the reason. The word "unexplained" creates so much pain in them. You may feel you're entering a state of limbo. You might feel stuck unable to grieve and get on with different choices because you hang on to all those slender threads of trust that the reason for your infertility will be revealed in another test or therapy. Your despair may intensify as time passes, and you find no medical or psychological settlement. Consider locating a Support Team or Mental Health Professional.
Or if you would like to start believing in the power of astrology, pay a visit to a good astrologer. An expert astrologer can analyse your horoscope and explain your life plan governing offsprings to you. He can also reveal the purpose of your life.
Progeny report by Vedicology can explain in-depth details of both the partner's horoscope on child birth. The report covers vital aspects like planetary position, yogas for child birth, doshas in the horoscope, critical combinations of each horoscope and solutions for the same. Astrology to predict child birth is scientific and been there for thousands of years. So, why not give it a try? A progeny astrology report may surprise you.
---
Our Client Ratings and Recognitions
Vedicology ranks as the "Best Astrologer in Chennai" and "Top 10 Astrologers in India" for 3 years in a row now. Our numerology services rank among the best in the world. Vedicology India ranks as the "Best Numerologist in Chennai" and "Top 5 Numerologist in India" since 2017. We have one of the best rankings in India for our vastu consultation services.
Vedicology has been ranked as the "Best Vastu Consultant" in Chennai and "Top 10 Vastu Consultant" in India based on customer feedback across the world. "Three Best Rated", one of the most reputed rating agency ( for online services) has rated us as the "three" best astrologer in Chennai, best numerologist in Chennai and best Vastu Consultant in Chennai. We rank as the "best three" for 2017, 2018, 2019 and 2020.