Baby Name Numerology through Vedicology
It is everyone's dream to become a parent. The months leading to delivery are pretty tough on the expectant couple. Once that part is over and you see the beautiful face of your baby, the next big task is to select a name for your baby. Well, every parent wishes to have the best name for their baby. However, the most challenging part in baby naming is managing the large circle of friends and relatives who come up with their suggestions. This is where a professional name numerologist can assist you. The best name numerologist is someone who is also a competent astrologer. Baby name numerology is a fantastic science and  Vedicology has some of the best professionals in this domain.
Naming your baby is one of the most important and joyful exercises you carry out. Your child is going to live with that name for the rest of his or her life. Hence give your child a name that befits your family legacy. Give your child a name that he or she would be proud of.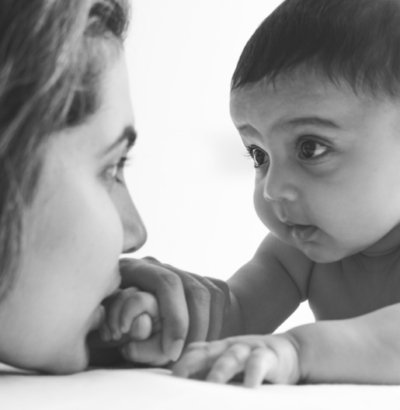 Name your child in such a way that your child would be thankful for giving a great start in life. So, in short, the name that you chose has to be well thought and one that you are convinced about. Baby Name selection as per numerology can be one good option amidst all the other own research you do for naming your baby.
---
Baby Name Selection As Per Numerology Is An Ancient Science

---
Well, for some, it may sound illogical, but have you considered naming your child as per positioning of planets during the time of birth? We think you want your child's name in harmony with his planets and karmic destiny. It would not hurt to keep a sweet, short meaningful name that vibrates well with the date of birth, right?
We are not here to tell you what name you should keep for your little one. Of course, you as parents would try to do what's best for your bab. But as our best numerologists say, taking an opinion does' not hurt. Our parents and many generations of our ancestors have been following it, so why not give it a try? Baby Name Numerology is scientific and easy to follow. Baby name selection as per numerology is a straightforward process once you have got all the right parameters. The experts in Vedicology team can suggest baby name as per numerology. So, hear them out and then decide for yourself.
What Most Numerologists don't Tell You About Baby Name Numerology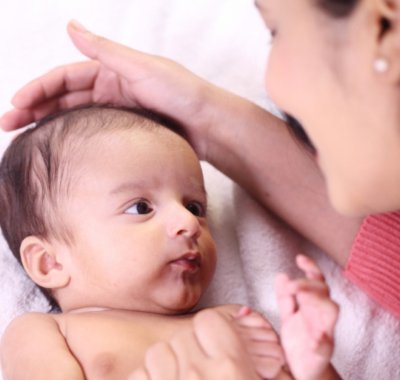 Baby name selection as per numerology should be only after a careful analysis of the horoscope. Most numerologists are not astrologers. Every number represents a planet. Now assume a person is born on the 3rd and number 3 represents Jupiter. As per numerology your birth number ( 3) and name number should be compatible. Now, have you thought of a situation where  Jupiter is in debilitation or combustion in your baby's horoscope? Or what happens if  Jupiter is with enemies in the same house? By selecting a name number 3 to name your baby, you are not doing any good for your baby. You are doing the opposite.
This is why you always need to do an in-depth shadbala analysis first. Understand the strength of each planet in the horoscope. Then decide on what would be the ideal way to proceed. Its always better to follow the Anukul graha method when you name your baby.
Your Numerologist Needs To Be A Good Astrologer For Baby Name Selection As Per Numerology
Most numerologists are not astrologers. As per their calculation for every person who is born on the same day within 24 hrs will have the same lucky number. It means that for everyone, we can suggest the same name whose date of birth is standard.
It means that a person born in Chennai at 6 am and a person born in Mexico on the same day at 6 pm will have the same lucky numbers.
But how can the same planet give good results to all born on the same day in a different time and different place? Their planetary charts are very different from one another. That's why people are not receiving the best results even they keep a name as per numerology.
So in simple terms, It's a blunder. We must conduct an in-depth analysis through astrology to find the strength of the planets. Then arrive at the most beneficial planet or Anukul graha. We must then decide on a name.
We have seen twins who have been born minutes apart experiencing different results with the same name number and birth number. So we can't suggest the same name number to even twins until and unless they have a common lucky planet. Remember one thing. By keeping a good or lucky name, the native's destiny won't change. But he or she becomes mentally strong and can face any difficulties and will lead their life happily.
---
Vedicology is not into "Numerology Reality Shows."

---
Clients often call us and expect instant answers on baby name numerology. Well times have changed, and the entire human race is in a hurry. Everyone needs instant solutions. We witness numerous TV, and YouTube shows where people ask questions on Baby name selection as per numerology. The numerologist or astrologer gives immediate responses and solutions. You ask a query through the phone and a numerologist on the other side gives you an instant answer on naming your baby or business. Now, for us, this is strange. How is this even possible? If you think for a second, you may understand why we think so.
To give an opinion on the most basic numerology query, an astrologer may need to go through at least 2000 combinations of planetary positions and aspects in a horoscope. Now, assume this particular numerologist or astrologer is superhuman. Assume that he can analyse one possible combination in a second even then he requires 2000 seconds to give his opinion on a query. Now you know what we mean.
This is why you may not see, anyone from the Vedicology team gives their opinions on TV programs, Talk Shows, Youtube Channels or even Facebook. For us, this ancient science is divine, and we do not intend to use this for publicity. Yes, we conduct business here at Vedicology. But, we adhere to a set of ethics and code of conduct.
---
---
Vedicology Baby Name Numerology Services
---
So by now, you would have got an idea of Baby name selection as per numerology. Vedicology has experts in Astrology and Numerology who can assist you with baby name as per numerology. Let us know how we can be of assistance. We are glad to be of help.
---
---
Our Client Ratings and Recognitions

---
Vedicology ranks as the "Best Astrologer in Chennai" and "Top 10 Astrologers in India" for 3 years in a row now. Our numerology services rank among the best in the world. Vedicology India ranks as the "Best Numerologist in Chennai" and "Top 5 Numerologist in India" since 2017. We have one of the best rankings in India for our vastu consultation services.
Vedicology has been ranked as the "Best Vastu Consultant" in Chennai and "Top 10 Vastu Consultant" in India based on customer feedback across the world. "Three Best Rated", one of the most reputed rating agency ( for online services) has rated us as the "three" best astrologer in Chennai, best numerologist in Chennai and best Vastu Consultant in Chennai. We rank as the "best three" for 2017, 2018, 2019 and 2020.
---