Platinum Package – Horoscope Casting by Vedicology
Platinum Horoscope casting package is our most popular offering and sought after by clients across the world. Horoscope casting under the platinum package provides the client with detailed horoscope casting, analysis and predictions as per ancient scriptures basis their astral charts. There is an exclusive section that deals with remedial measures that consist of Yoga, Mantra, Yantras, Yagyas and Poojas, Use of Gemstones, Austerities, Fasts and Donations.
The report gives elaborate custom made commentaries on education, profession, financial situations, relationships, marriage and health basis the preference of a client.
The client can also post queries, which our team shall address according to astrological scriptures.
a
Now, let us see what differentiates our platinum package from the rest of the horoscope casting packages.
---
Platinum horoscope casting service is unique and interactive

---
Unlike our other horoscope casting packages, Platinum Horoscope offers answers to client queries before and after you receive your horoscope. We consider this feature very important and unique. Allow us to explain why we believe so.
Now, lets us assume you have a specific query on health issues. In order to give us an opinion on one of your queries, an astrologer may need to go through anywhere between least 2000-3000 combinations of planetary positions and aspects in a horoscope. Now, assume this particular astrologer is a superhuman and can analyse one possible combination in a second even then he requires 2000 – 3000 seconds to give his opinion on a query. Now you know what we mean.
So, to answer your questions, our astrologers will have to invest an incredible amount of time in your horoscope. This feature differentiates us from all the other service providers who provide you with software-driven solutions. But this also means that the Platinum horoscope report is generally a larger document that comes to you in 2 sections. One document which is the in-depth analysis of your unique horoscope is normally anywhere between 55-75 pages. Other documents which contain the charts are normally 30-35 pages. Your custom made platinum horoscope is presented to you as a simple, easy to understand document. All our reports are in the English language.
---
---
Extensive Commentaries on your horoscope by Senior Astrologers

---
Horoscope casting under the platinum package is completely personalised and custom made basis the questions raised and priorities mentioned by the client. The report gives elaborate customised commentaries on education, profession, relationships, marriage and health basis the preference of a client. The client's queries will receive answers according to astrological scriptures in the relevant sections of your horoscope. For example, if a client raises queries on marriage.
For example, when you raise a set of queries on marriage – The various aspects of your married life ( love, relationship and marriage) are primarily affected by the 5th house, the house, the 8th house, and the 11th house. In certain cases, astrologers may also need to study 3rd, 6th, 10th and 12th house. The symbols which we need to primarily understand are Scorpio, Gemini, and Pisces. However, these just reference points an influence of other rasis may need to be analysed. The planets responsible for love, relationship and marriage are Mars, Venus, Rahu, Moon, Saturn and Mercury. These Planets, their various combinations, important yogas in your horoscope etc should be analysed before answering your queries. Apart from these the malefic yogas, evils and curses, the current dasa/bhukti periods and planetary transits are important considerations when analysing your horoscope. Marriage is a milestone in life. It is an institution founded on love and fondness. But it can also be the most complicated structure made up of a whole series of diverse subjective and objective factors. Since we are concerned only with the psycho-astrological aspects of the union, we shall exclude the factual elements of legal and social significance. Your queries that can be answered with reference to various scriptures regarding marriage will be answered under the 7th house content. However as mentioned earlier there may be various mentions about love, relationship and marriage under various houses.
---
Platinum Horoscope Predictions – How are we different?

---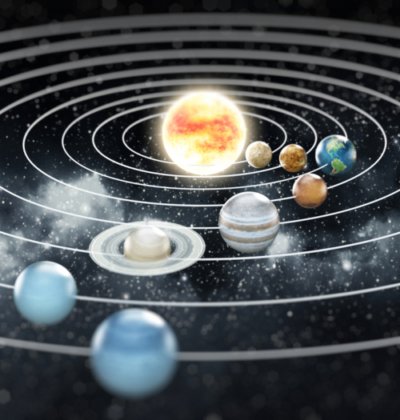 Horoscope predictions report by Vedicology are structured well, transparent and easily understandable. Vedicology horoscope reports would be factual. We quote, corresponding ancient astrological scriptures when we make a point. Our Horoscope predictions are elaborate. We take care not to confuse our clients or convey anything fancy, which most of the times could be a creation of astrologers.
We follow Jyothish/Vedic astrology principles in casting/analysing a horoscope. Jyotish is a Vedanga of the Atharva Veda, which we believe will provide a glimpse of the divine plan for each individual. We believe in the theory that a horoscope, is the prarabdha karma that we bring down for this lifetime. This Prarabdha karma can create situations which we are destined to experience in our lifetime. Well, the whole idea is to go through the experience imbibe the learnings and become wiser. However, its easier said than done.
Various Kinds of Karma

---
Prarabdha Karma further divides into Dridha karma ( Fixed), Adridha Karma ( Flexible) and Dridhadridha Karma ( changeable). However, the theory of free will and karma, along with our consciousness, can always act as a sounding board and chart our way forward.
Every prediction is considered probable. The degree of possibility of the predictions fructifying depends on the most accurate birth details of the person and the total of the karmic balance. The expertise of the team that works on the interpretation of data points also plays a role.
---
---
What is included in Platinum Horoscope?

---
Horoscope Analysis by Vedicology – Platinum Package
We provide in-depth panchanga predictions on the weekday, birth star, thithi, karanam and nitya yoga of the person.
We consider all the necessary calculations. Calculations such as special rasi chakra, sudarshana chakra, upagrahas, jaimini system, shodasavarga, ashtakavarga dasa and bhukti periods. These calculations are in tabular form.
Various analysis charts of your horoscope are also part of the casting process. This includes positional interpretation, planetary friendship chart and planetary checks. We also provide Kuja dosha, Rahu dosha and Ketu dosha checks. Reports include combustion, planetary war, summary, benefic yogas, malefic yogas and cancellation yogas.

You would also receive an in-depth report on bhava predictions. Bhava predictions include:-

lagna/ first house – personality, status and fame
second house – wealth, family, land and properties, speech and skills,
third house – siblings, courage and cleverness,
fourth House – property, education, mother, vehicles and general happiness,
fifth house – children, mind and intelligence, behaviour,
sixth house – diseases, enemy and obstacles,
seventh house – marriage and relationships,
eighth house – longevity, medical treatment and other difficulties,
ninth house – fortune, prosperity and inheritance,
tenth house – profession,
eleventh house – income and sources of income,
twelfth house – expenditure and losses.

Detailed dasa and bhukti predictions are part of the horoscope casting process.

Remedies for the birth star, dasa and various other doshas are part of the suggestions. These remedies include karmic solutions, dress, lifestyle, bhajanam, vratham, daanam, flowers, poojas and yantras. Kuja, Rahu and Ketu dosha analysis along with in-depth remedial measures for the same forms part of the horoscope casting report.
Transit forecasts for Sun, Jupiter, Saturn, Rahu and Ketu
Favourable periods of career, marriage, business and house building
Detailed ashtakavarga predictions
In-depth astrological analysis basis your queries and answers provided as per Jyotish principles.
---
Platinum Horoscope Charges

---
Our charge for a "Personalised Custom made Platinum Horoscope" is INR 6,000/ ( Six Thousand Only) + 18% GST.
---
Delivery Time frame

---
Platinum horoscope is 100% custom made by our senior astrologers. It is absolutely personalised to answer all your queries relevant to a horoscope. You will receive the report within 12 working days.
---
Your Personal Queries

---
All your queries can be mailed to us when you are placing your order. This way, our team will ensure that you get a 360-degree view of your life. Since the platinum horoscope package is completely custom made for you the answers to your queries can be found under the relevant sections of bhava predictions or dasa/bhukti predictions. Please go through the section "Extensive Commentaries on your horoscope by Senior Astrologers" above, on the same page to understand how and where do we answer your queries in your Platinum horoscope.
Even after you receive your report you can address your queries by mail to us over the next 30 days after you receive your report. Be rest assured one of our consultants will reply to your queries within 48-72 hours. Apart from this, in case you would like to schedule an audio concall with our senior consultants you can do so. In this case, additional charges will apply.
---
Personalized Horoscope Casting and Analysis by Praveen Saanker
---
"Personalized Horoscope casting and Analysis by Praveen Saanker" is a separate consultation package and you can check with our team in case you wish to avail this. Once you decide to opt for this, you will interact with Mr Praveen Saanker and your queries can be forwarded directly to him. In this case, Mr Praveen Saanker casts your horoscope and gives you an in-depth analysis. You can have an audio conference session with Mr Praveen Saanker after you receive your personalised custom made horoscope via email and clarify all your doubts and decide on your plan of action for the future.
---
Clarifications on Remedial Measures
---
Your platinum custom made horoscope may have mentioned various remedial measures as per scriptures. These remedial measures are custom made recommendations based on the Nakshatra, Planetary positions, Various Malefic Yogas, Evils or Curses, Dasa/ Bhukti and Transit periods in your horoscope. We always give you various options on remedial measures like prayers, lifestyle changes, pilgrimage, temple visits, austerities and fasts, planetary or diety yantras, gemstones, charity or alms and poojas or homas. You can perform any of these based on your current situation. We also have a full-fledged remedial services team who can assist you with any help that you may require. Your queries on remedial measures can be directed to us and our team will assist you.
---
Other Horoscope Casting Offerings for the Budget-conscious Clients
---
In case you are a budget-conscious client, you can also check our other Horoscope Casting Packages by clicking the links below.
1. Diamond Horoscope Casting Package
2. Gold Horoscope Casting Package
If you do not wish to invest in our personalised custom made horoscope casting packages, you can avail of an in-depth computer generated horoscope. This horoscope is generated through various astrology software and is priced at INR 1,250/. Please note that we only offer a report in this particular case, and there is no provision for clarifications or queries regarding the report since this is a readymade report.
---
Clarifications

---
You can WhatsApp us or Call us at +91 9500099996. Alternatively, you can mail us at support@vedicology.com
---
Vedicology Working Hours

---
Vedicology Working Hours are from 9 am to 5.30 pm IST from Monday to Friday. You can reach us on +919500099996 during these hours by Call or WhatsApp. In case you try reaching us post our working hours please drop in a mail or WhatsApp us and we shall get back to you during the next working day. Please refer to Turn Around Times mentioned on the specific service details or information links we send you before availing of the specific service. You can refer to the Vedicology Holiday List for 2021 ( apart from Saturdays and Sundays) here.
---
Our Client Ratings and Recognitions
---
Vedicology ranks as the "Best Astrologer in Chennai" and "Top 10 Astrologers in India" for 3 years in a row now. Our numerology services rank among the best in the world. Vedicology India ranks as the "Best Numerologist in Chennai" and "Top 5 Numerologist in India" since 2017. We have one of the best rankings in India for our Vastu consultation services.
Vedicology has been ranked as the "Best Vastu Consultant" in Chennai and "Top 10 Vastu Consultant" in India based on customer feedback across the world. "Three Best Rated", one of the most reputed rating agencies ( for online services) has rated us as the "three" best astrologer in Chennai, best numerologist in Chennai and best Vastu Consultant in Chennai. We rank as the "best three" for 2017, 2018, 2019 and 2020.

---