Optimise Your Jewellery Showroom Prosperity with Vedicology's Vastu Expertise
---
Welcome to Vedicology, where we combine ancient wisdom with modern business needs to create prosperous and harmonious spaces for businesses.
Are you looking for experts in Vastu for jewellery showroom or seeking to align your showroom as per Vastu for showroom principles? Vedicology Vastu Consultants are here to help.
Our experienced Vastu consultants are adept at guiding jewellery showroom owners in harnessing the benefits of Vastu Shastra. We help you to build an environment that attracts customers, enhances business prosperity, and brings balance to your operations.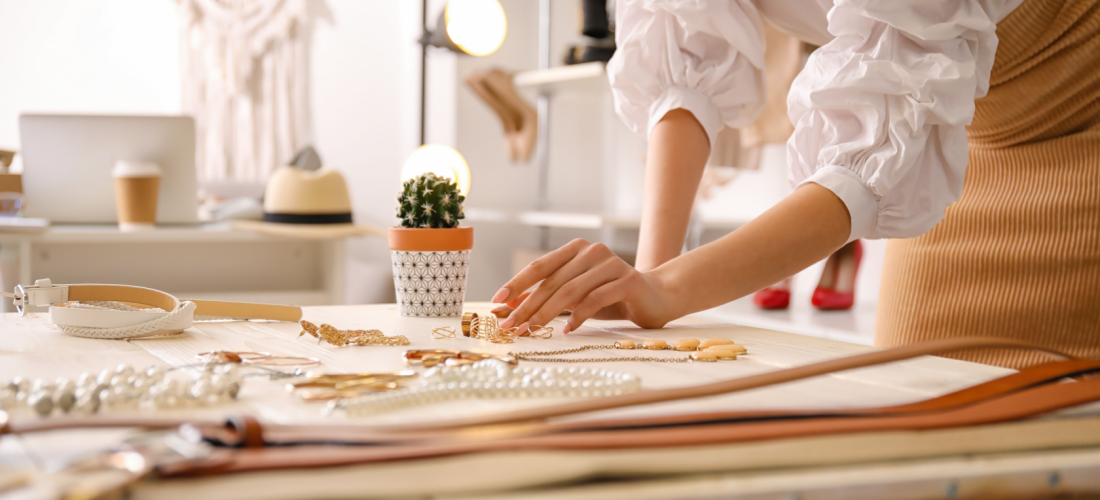 ---
Our Unique Approach to Jewellery Showroom Vastu
---
Our Vastu consultation follows a detailed step-by-step process:
---
Phase 1: Preliminary Analysis and Planning
---
Our journey begins with an in-depth discussion with the showroom owners. We take time to understand the nuances of your business model, the types of jewellery showcased, and the specifics of your operations. We consider all areas of your showroom, including the entrance, display area, sales counter, safe room or vault, customer seating area, and office space, to fully grasp your business objectives and needs.
---
Phase 2: Site Visit and Inspection
---
In this phase, we conduct a meticulous onsite inspection to evaluate the Vastu compliance of your jewellery showroom. Our Vastu experts assess the layout, orientation, the direction of the entrance, and the placement of critical elements within your showroom. We examine the display cases where you showcase your gold, diamond, and gemstone jewellery, the location of your sales counter, the positioning of your safe room or vault, and the arrangement of the customer seating area. This thorough inspection allows us to identify potential Vastu defects that might be affecting the prosperity and success of your jewellery business.
---
Phase 3: Report Preparation and Remedies
---
Based on our preliminary discussions and site inspection, we prepare a detailed Vastu report outlining our findings. This report contains recommendations for Vastu remedies that can be implemented to correct any identified defects.
---
Phase 4: Post-Implementation Review
---
Our commitment doesn't end with the delivery of the Vastu report. We provide a comprehensive post-implementation review to assess the impact of the implemented Vastu remedies on your business.
---
Why Choose Vedicology?
---
At Vedicology, we leverage our knowledge of Vastu Shastra, Vedic Astrology, and Chaldean Numerology to create a unique, multi-disciplinary approach. With over 130 years of cumulative consulting experience, our team has advised on more than 17,500 commercial spaces worldwide in the past 12 years. Our global outlook ensures we can deliver tailored solutions that suit your specific needs.
Improve the prosperity and success of your jewellery business with our expert Vastu for jewellery showroom consultation. Contact Vedicology today.
---
Get in Touch: Office Hours and Response Time
---
We warmly welcome you to reach out to us during our office hours, which are 9 am to 5:30 pm (IST), Monday through Friday. You can contact us via email, phone call, or WhatsApp at +91 9500099996 during these times. Please note that we are closed on national and state holidays. (Holiday List – 2023)
If you happen to reach out to us outside our office hours, please leave a message or send an email, and our friendly team will gladly respond on the following business day. For information on the response time for each service, kindly refer to the specified turnaround time mentioned on our website links or documents we provide. We appreciate your understanding and look forward to assisting you!
---
Exceptional Client Reviews & Accolades
---
For seven consecutive years, Vedicology has proudly held the title "Best Astrologer in Chennai" and featured in the "Top 10 Astrologers in India" list. Our world-class numerology services have also earned us the distinction of being the "Best Numerologist in Chennai" and among the "Top 5 Numerologists in India" since 2017. Our vastu consultation services are highly regarded throughout the country.
Based on glowing customer feedback from around the globe, Vedicology is recognized as the "Best Vastu Consultant" in Chennai and among the "Top 10 Vastu Consultants" in India. "Three Best Rated," a highly respected online rating agency, has honoured us as one of Chennai's top three astrologers, numerologists, and vastu consultants. Our commitment to excellence has kept us in the "best three" category from 2017 through 2023.
---
Other Related Numerology Services