Vastu for Home – Well, why do you require it? This article explains the importance of Vastu for House and how to align your home according to Vastu principles. Purchasing or constructing an own house is every person's dream. Isn't it? It's something super close to one's heart. And not everyone gets to this phase of life quickly. Everyone has their own set of struggles that eventually leads them here. An individual's house could be anything, flat, bungalow, apartment, etc. However, before you go ahead with the purchase or construction, make sure you simplify the mysteries of Vastu for home.
Vastu for a house is not for luck. It's the necessary compliance that has to be in before you decide to live there. Before we proceed further, let's be clear on one aspect. Vastu guidelines have been put in place by our forefathers to ensure that a human being lives in absolute harmony with nature.
Ancient scriptures have laid out clear guidelines on the dos and don'ts of Vastu for home. So Vastu for a house is to keep the occupants in perfect sync with nature and thereby providing harmony. Vastu for home by Vedicology.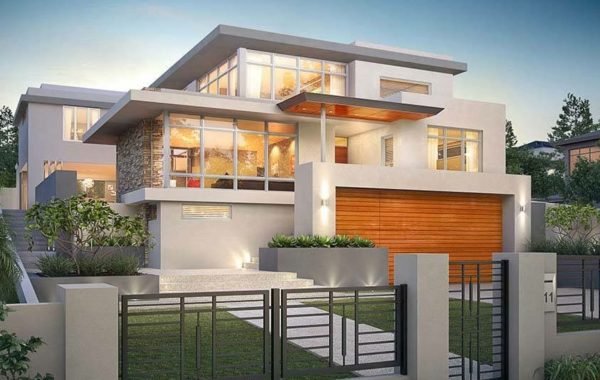 The following excerpt is an effort to help you answer the question, "Is there a need to follow vastu for a house?" By the end of this article, you would have some answers to this. It will give you an insight into some essential guidelines to be kept in mind while planning the architecture of a home. Vedicology can provide you with consultation and advice for Vastu for the house and thereby assisting you to live in sync with nature.
---
Why Is Vastu For Home Important?
---
Before we understand how does vastu for a house functions like, let's know Vastu a little bit more. Well, Vastu is nothing but the science of architecture and buildings. The term Vastu or Vaastu is derived from the root 'Vas' which means to stay. In Sanskrit "Vastu" means nature, a surrounding or environment. Eventually, principles of Vastu Shastra or vastu for house effectively uses the soil, terrain, directions, elements of nature and the network of cosmic energy for the advancement of humans.
The architecture of any house or home can follow principles of Vastu for a house and the guidelines laid by Vastu Shashtra.
According to vastu for a home, when houses are Vastu compliant, the places or buildings turn out to be in perfect harmony with nature. Yes, you heard that, right! When the underlying cosmic principles are followed or taken care of, they become a part of the basic structure of the universe and pulsate in harmony with it. Last but not least, these positive vibrations have a positive effect on the inhabitants of the house. You are hence following the basic principles when evaluating Vastu for home in your best interest and not because of fear. fo
---
The Connection Between A Human Being And Vastu For Home
---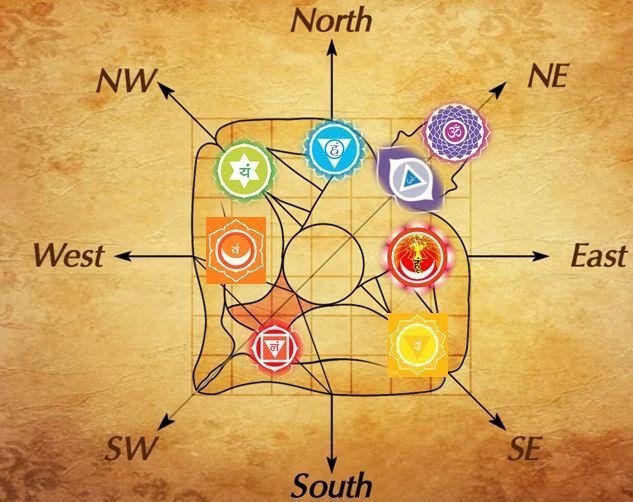 Let's understand the connection between Vastu and the Human body. The Vastu Mandala or the place where you live is a set of geometric squares which emancipates its energy. A human being is nothing but an energy body.
The basic concept of the seven chakras and 72,000 nadis of a human being in absolute alignment with the geometric squares of a Vastu mandala is the most fundamental aspect of energy Vastu alignment.
This creates complete energy alignment and harmony between the human being and the space where he lives.
The entire universe is made up of Panchbhuta or the five elements –Sky (Akash), Air (Vayu), Fire (Agni), Water (Jal) and Earth (Prithvi). These elements and their energies reside both inside and outside of human beings and human dwellings too.
So, a Vastu Mandala is an energy structure made up of geometric squares that effectively combines the 5 tattvas, 8 directions and cosmic energies. A human being is also an energy structure that effectively combines the Pancha tattvas, cosmic energies through the 7 chakras and 72,000 nadis. Effective sync between the Vastu mandala and the human body allows the human being to understand the laws of nature and to use the place he lives to attain greater health, power, knowledge, wisdom and happiness.
Would you like to enjoy all the benefits Vastu Shastra provide? You could get in touch with Vedicology Vastu consultants in Chennai, Dubai, Singapore or Kuala Lumpur for an online consultation. You can also book a telephonic, online or personal consultation with Mr Praveen Saanker. Mr Praveen Saanker is available in Dubai, Chennai, Singapore and Kuala Lumpur for a week every month. You can contact our team at +919500099996 ( India – Central team for all countries) or +971 50 6006756 ( UAE) by WhatsApp to schedule a consultation.
---
Will Vastu For Home Influence Us?
---
Well, Vastu Shastra effectively combines the terrain, climatic conditions, soil, directions and all the five elements of nature to create a powerful geometric square called Vastu Mandala. This Vastu Mandla has to be in balance with the human energies residing within the geometric mandala so that the inhabitants can live in harmony with nature. Not only this. As per Vastu for a house, the world consists of five essential elements. They are also known as the "Pancha Bhootas" – Earth, Water, Air, Fire and Space.
Our planet "Earth" has life because of the existence of all these five elements in it. When we human beings, choose to live in a place, the universe has given us the liberty to combine all the above forces of nature and matter to create a living structure. A structure thus built will be in sync with the universe and maintain the best equilibrium. Everyone needs stability in their lives. Ideal usage of these five elements in a house along with the right directions will bring you serenity and peace of mind. So, make sure you know them and are aware of their existence and absence. This maximises the psychological and physical energies of inhabitants to the highest possible degree.
---
How Does Vastu For A Home Affect Our Everyday Lives?
---
There are six core and crucial needs for a person that are strongly affected by Vastu for the house. However, when these needs are met, they allow for a person to develop self-esteem, security, belonging, love, peace of mind and the other expressions of being contentedness. Let's go into detail to understand how do these things intertwine with Vastu for a house.
Energies of various Tattvas, Planets, Geometries and Chakras influence the different directions in a dwelling.
Muladhara Chakra influences the South and South-West corners of stability which are ruled by Earth element.
Swadhisthana Chakra influences the West Corner of your home, which is ruled by Lord Varuna, the God of Ocean.
Manipura Chakra influences the Southeast corner, which is also home to the Fire element. Hrit Padma Chakra is in East Corner whose God is Indra and home to the Fire element.
Anahata Chakra is in the North-West corner, which is home to the air element.
Vishudha Chakra influences the North corner, which is home to the Ether element.
Sahasrara and Ajna Chakra locate themselves in the North-East corner, which is also called Ishaan or a place of dwelling of pure consciousness.
Hence to gain maximum benefits and get optimal results from these energies, each corner and area has optimal usage for particular activities. For instance, the Sahasrara Chakra of the Vastu Purush is in the Northeast direction, and it is the most appropriate direction for meditation purposes and to build a Puja room. Similarly, it's best to have a kitchen in the direction where the fire element or Manipura Chakra is located in the dwelling.
---
Important Vastu Articles by Vedicology Vastu Consultants



---
---
Importance of Cooking Food at Home
---
Well, the body needs calories and a variety of nutrients to grow, function, and repair. Isn't it? However, as per Vastu for home, when this food is cooked in the southeast direction of the kitchen, there's a positive impact on the human being. The southeast corner of the Agni element is in alignment with the Manipura chakra or the fire element of the human body, and this creates harmony. Hence you can see that Manipura Chakra in the human body influences the Southeast corner, which is home to the Fire element.
---
Water Element in Your Home
---
An ample amount of hydration allows for the processes of the body to occur within a person. As per Vastu for a house, keeping them on the left side of the stove gives a major relief. These details enhance the overall coordination and are purely based on science and facts. Swadhisthana Chakra influences the West Corner of your home, which is ruled by Lord Varuna, the God of Ocean. Hence it is very important to make sure the Swathisthana chakra is stable by managing the water elements meticulously.
---
Importance of Directions for Sleep:
---
6–9 hours of sleep every 24 hours is a must for every individual. This allows the brain to process new knowledge and deal with emotional information. According to Vastu for a home, the direction to sleep, which direction your room should be in as per your age, all these details are mentioned in-depth. Muladhara Chakra influences the South and South-West corners of stability which are ruled by Earth element. This provides a person grounding, or the person gets firmly rooted in mother earth. This gives strength, stability, and peace of mind. So, now you understand how sleeping in the right areas in a home is linked to your overall peaceful existence.
Every single person on this planet needs food, water, shelter, sleep, regularly to be their best selves. This new modern list of needs assumes that if these 6 basic needs are met daily, then a person will have enough motivation, well-being, emotional stimulation, and creative expression as needed throughout their lives. And to make this plan a success, you must follow apartment Vastu.
Unfortunately, when people go for a long time without having all 6 of these needs met, it becomes extremely difficult. For example, a person who doesn't get enough sleep will insist that they can do without. Those who have deeply rutted routines will resist change when it is offered to them. You would be surprised to know that this change can get smooth just by having a Vastu for a flat.
So, just like food and sleep, water, air, shelter are equally important, and the same principles apply to all the factors. Vastu for the house ensures proper alignment of these factors.
---
Benefits you gain on adherence to
Vastu for a House
---
When one follows the guidelines and procedures mentioned in the Vastu for the house, one gets a golden treasure. This golden treasure is nothing but loaded with advantages for a lifetime. Some of them are mentioned and explained below;
---
1. Know Yourself Better:
---
When you remove the clutter from your mind, it makes way for positive thoughts. Only then can you think more clearly, and it eventually makes you more aware of yourself. Following vastu for home, enables you to get a better understanding of yourself and your needs. Thus, in turn, this can help you in upgrading yourself and further enhancing the skillset and knowledge base.
---
2. Harmonious Relationships:
---
The primary demand of a Vastu compliant home is to declutter the mess in and around your house. When you follow Vastu for house, you will declutter your house. Eventually, you allow positive energies to flow into your home, which is considered to be a good omen to build healthy relationships. This will directly or indirectly beautify their associations and make them even fruitful. And lastly, harmonious relationships are indeed the key to build trust amongst people. And, what more than having cooperative and faithful relationships.
---
3. Stop Loss Arrangement:
---
Implementation of Vastu principles is an art, and one who possesses the knowledge for it is truly an artist. Vastu for a home is a spiritual lesson in itself. Yes, you heard that right! Instinctive and impulsive decision making due to high stress and anxiety levels can impact your growth and create materialistic losses. Restlessness in a non-Vastu compliant home can create losses. The principles and applications of Vastu for home guide you correctly to avoid this. Believe it or not, at the end of the day, you would surely benefit and reduce your losses.
---
4. Effective Space and Mind Utilisation:
---
Many people may feel dull as soon as they wake up in the morning. Or many people may just not feel like going to work from their new house. And the problems can go on and vary from person to person. However, with the help of Vastu for home, this concept not only makes the best use of space but makes you feel energetic when you wake up getting over a feeling of dullness. It is much more than that. Lastly, it's not just a principle but a way of life.
---
5. Revives Mind, Body, and Soul:
---
Yes, you heard that right. This is what Vastu for house adherence does. Vastu compliant homes, promise to provide a living space that is free of garbage and other clutter by using the directions and five elements. It may also help you revive your body, mind, and soul significantly. Vastu for a house brings you a bright and clean place. It is the key to a happy, healthy, and prosperous home.
---
Important Considerations in Vastu For Home
---
Analysis of the residential plot and setbacks – Vastu Mandala analysis of the compound
Shapes of Plots, Extensions, Cuts, Road Locations and Vedhas
Facing Directions according to Nakshatra of the owner
Analysis and recommendations on the main gate
Additional Entry and Exit points for the compound
Identifying the exact location for the home within the plot Vastu Mandala
Very Important – Ayadi Calculations depending on the length, breadth and Nakshatra of the owner. Identify the most auspicious perimeter calculations for the proposed house.

Calculations and Results basis Aaya, Vaara, Amsha, Dravya, Rina, Nakshatra, Tithi, Yoga, Aayu, Vashmandal, Vyaya, Yoni is analysed and recommendations provided as a summary report.

Open Space and Parking Options
Home Plan Alignment according to Vastu Mandala
Floor Map without Objects – All Floors
Floor Map with Objects
Entity Description and Positioning

Verandah, Master Bedroom, General Bedroom, Bedrooms For Specific Family Members, Drawing Room, Formal and Informal Living Rooms, Dining Room, Kitchen, Stair Case, Maid Room, Driver and Security Quarters, Garage, Bathroom + Toilet, Main Gate, Additional entries and exit points for the home, Home Gym, Home Office, Basement

Interior Planning and Placement of objects within each entity.
Drainage pipeline/ Septic tank
Water source/ Storage
Landscaping – Various plants and trees according to Vastu
Vastu consultation and advice for Additional complementing structures like an independent garage, quarters for driver, security and servant maids
---
---
Vedicology Client Ratings and Recognitions



---
Vedicology ranks as the "Best Astrologer in Chennai" and "Top 10 Astrologers in India" for 3 years in a row now. Our numerology services rank among the best in the world. Vedicology India ranks as the "Best Numerologist in Chennai" and "Top 5 Numerologist in India" since 2017. We have one of the best rankings in India for our Vastu consultation services.
Vedicology has been ranked as the "Best Vastu Consultant" in Chennai and "Top 10 Vastu Consultant" in India based on customer feedback across the world. "Three Best Rated", one of the most reputed rating agency ( for online services) has rated us as the "three" best astrologer in Chennai, best numerologist in Chennai and best Vastu Consultant in Chennai. We rank as the "best three" for 2017, 2018, 2019, 2020 and 2021.