Achieve Success with Harmonious Restaurant Vastu Design
---
Welcome to Vedicology Vastu Consultants – Specialists in Restaurant Vastu Consultation
Opening a restaurant goes beyond cuisine and décor. A critical yet often overlooked aspect is adhering to Vastu Shastra, an ancient Indian science of architecture. At Vedicology Vastu Consultants, we assist you in understanding and implementing "Vastu for Restaurant", thereby ensuring a successful venture.
---
Unmatched Expertise in Multiple Disciplines
---
As industry leaders, we bring unmatched expertise in Vastu Shastra, Vedic Astrology, and Chaldean Numerology, providing a comprehensive solution that extends beyond traditional commercial vastu consultations. With a cumulative consulting experience of over 130 years, our team has advised on more than 17,500 commercial spaces worldwide in the past 12 years. Our unique blend of Vastu Shastra, Vedic Astrology, and Chaldean Numerology enhances the effectiveness of our "Restaurant Vastu" recommendations, guaranteeing your commercial space's perfect alignment for success.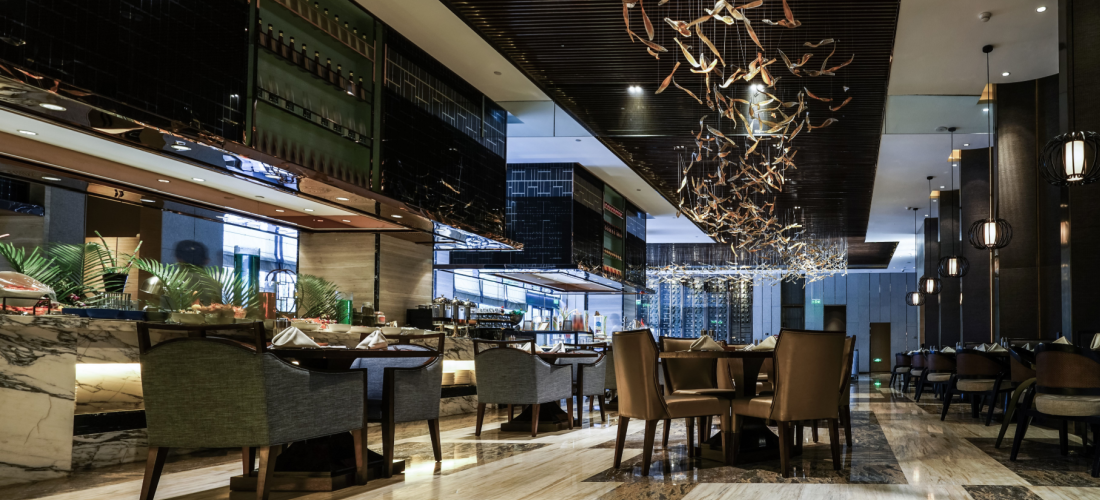 ---
Phase 1: Preliminary Understanding
---
Our unique consultation process commences with an in-depth understanding of your business. We gather essential information about your restaurant's layout, its operations, and the specific concerns you may have. This provides us with the necessary insight to customize our "Hotel Vastu" recommendations.
---
Phase 2: Site Visit and Analysis
---
We then conduct a comprehensive site visit to your restaurant. Our experts meticulously assess the restaurant's physical attributes, from the main entrance to the kitchen placement and dining area. Each element's position plays a significant role in ensuring prosperity as per "Vastu for Restaurant".
---
Phase 3: Detailed Reporting and Remedial Measures
---
Post-site visit, we prepare a detailed report highlighting potential "Restaurant Vastu" issues and suggested remedies. In addition to this thorough vastu analysis, our expert consultants provide continuous guidance throughout the remedial measures' implementation.
---
Phase 4: Post-Implementation Review
---
After implementing the vastu recommendations, we conduct a review to assess their impact. This allows us to tweak anything that's needed and ensure that the "Vastu for Restaurant" is followed perfectly.
---
Global Experience for Tailored Solutions
---
Vedicology Vastu Consultants offers consultations across major cities worldwide. This global exposure enables us to understand and address diverse commercial environments' unique challenges, delivering tailored "Restaurant Vastu" solutions that cater to your specific needs.
---
Transform Your Restaurant with Vedicology Vastu Consultants
---
With Vedicology Vastu Consultants, you have a trusted partner guiding you to ensure your restaurant is designed and aligned as per the principles of "Vastu for Restaurant". Whether you're planning to open a new restaurant or revamp an existing one, our experts are here to help you make your restaurant a hub of positivity, prosperity, and success.
---
Get in Touch: Office Hours and Response Time
---
We warmly welcome you to reach out to us during our office hours, which are 9 am to 5:30 pm (IST), Monday through Friday. You can contact us via email, phone call, or WhatsApp at +91 9500099996 during these times. Please note that we are closed on national and state holidays. (Holiday List – 2023)
If you happen to reach out to us outside our office hours, please leave a message or send an email, and our friendly team will gladly respond on the following business day. For information on the response time for each service, kindly refer to the specified turnaround time mentioned on our website links or documents we provide. We appreciate your understanding and look forward to assisting you!
---
Exceptional Client Reviews & Accolades
---
For seven consecutive years, Vedicology has proudly held the title "Best Astrologer in Chennai" and featured in the "Top 10 Astrologers in India" list. Our world-class numerology services have also earned us the distinction of being the "Best Numerologist in Chennai" and among the "Top 5 Numerologists in India" since 2017. Our vastu consultation services are highly regarded throughout the country.
Based on glowing customer feedback from around the globe, Vedicology is recognized as the "Best Vastu Consultant" in Chennai and among the "Top 10 Vastu Consultants" in India. "Three Best Rated," a highly respected online rating agency, has honoured us as one of Chennai's top three astrologers, numerologists, and vastu consultants. Our commitment to excellence has kept us in the "best three" category from 2017 through 2023.
---
Send Us Mail For Online Consultation