Your Quest for Uniqueness Begins Here
---
Welcome, dear parents, to Vedicology, your trusted partner in your journey of choosing a name for your newborn. A name signifies not just identity but destiny. It's a crucial decision that goes beyond mere originality, especially when you're looking for a name of Sanskrit origin. At Vedicology, with over 30 years of experience, we guide you to understand the true essence of a "unique" name.
---
What is the True Resonance of Uniqueness
---
The uniqueness in a name isn't about its novelty or rarity, but the resonance it shares with your child's individuality and potential. Every meaningful name, especially those originating from ancient languages like Sanskrit, carries a timeless legacy and profound meaning. The real uniqueness comes from the special alignment it has with your child's cosmic blueprint and your aspirations for your child. It's not just about selecting a name that sounds beautiful or carries a deep meaning. It's also about choosing a name that aligns with the celestial energies at play at the time of birth. Each birth chart is unique in its own way.
---
Navigating the Digital Age of Naming
---
In today's digital age, any name can be found online. But remember, it's not about finding an unused or uncommon name. True uniqueness is about discovering a name perfectly aligned with your child's astrological and numerological attributes. Each person's birth chart is unique in numerous ways. The names we suggest aren't just words; they are carefully selected to resonate with your child's unique cosmic energy and life path.
---
Personal Cosmic Alignment – The Key to Uniqueness
---
What truly defines a unique name is how well it corresponds to the celestial factors at the time of your child's birth, their unique numerological patterns, and your family's values. A name becomes unique when it reflects your child's journey and potential – a vibrational match as individual as your child's fingerprints.
Every celestial body in our universe radiates unique energy, influencing different aspects of our lives. As your trusted astrological guide, we'll help you understand these cosmic influences, focusing on their impact on your newborn. Our comprehensive astrology-based naming process ensures your baby's name resonates with the most beneficial planet at their time of birth.
---
Vedicology – Beyond the Internet Search
---
We understand that, as parents, you may dedicate countless hours searching for the perfect baby name online. In this digital age, any name we suggest can likely be found somewhere on the internet. However, it's important to remember that the essence of uniqueness is not about exclusivity or obscurity. It extends far beyond that.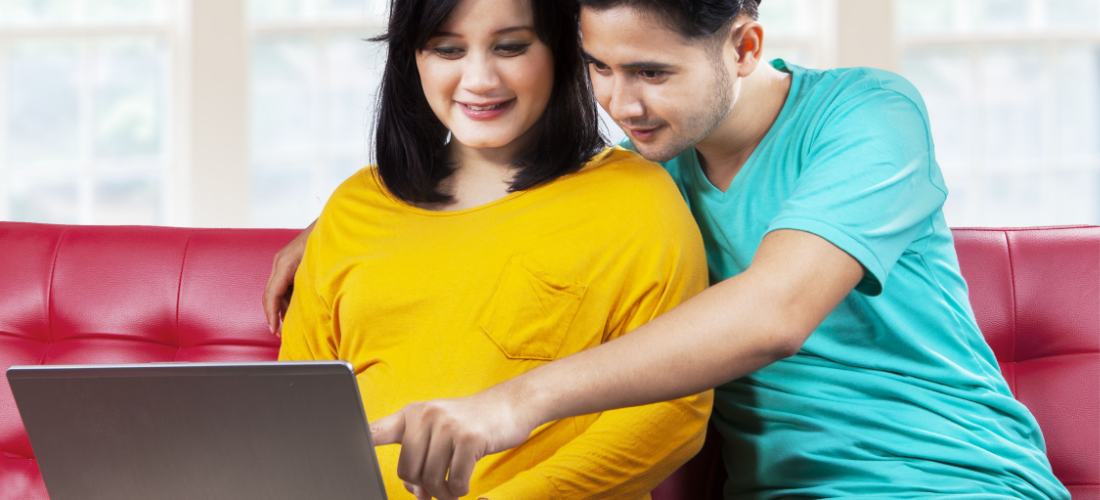 At Vedicology, we delve deeper than a simple internet search. Our experienced astrologers and numerologists consider astrological parameters based on your baby's unique horoscope and numerological vibrations, ensuring our name suggestions are potent keys designed to unlock your child's potential and guide them throughout their life.
---
The Power of a Perfectly Aligned Name
---
A name we suggest is not the same as a name chosen randomly. Our suggestions, even if found on the internet, are based on complex numerological and astrological calculations. They are powerful tools for your child's growth and success, making each name uniquely reflect your child's life journey.
---
Guidelines for Selecting a Baby-Naming Advisor
---
Choosing a name for your baby is significant and requires thorough research. Ensure to understand your advisor's naming methodology before hiring them. For further assistance in making your decision, we've provided a few important links below.
1 . 15 Powerful Reasons and Benefits of Naming Your baby using the Combination of Chaldean Numerology and Jyotish
2 . How Do you Choose the "Most Auspicious Starting Sounds" for naming and why is it important to choose the right starting sound?
3. Why is beneficial planet analysis so important in the naming process and how to choose the most beneficial planet for naming your baby?
4. Why is it important to calculate the strength of each planet before commencing the naming process and how do you do that?
5. While every parent seeks a unique name, are you really aware of what is "true uniqueness" when you select a name? What do you mean by a "unique name"?
6. Why consult Sri Praveen Saanker for naming your baby?
7 . Praveen Saanker – Holistic Consultations on Vedic Astrology, Chaldean Numerology and Vastu Shastra
---
Get in Touch: Office Hours and Response Time
---
We warmly welcome you to reach out to us during our office hours, which are 9 am to 5:30 pm (IST), Monday through Friday. You can contact us via email, phone call, or WhatsApp at +91 9500099996 during these times. Please note that we are closed on national and state holidays. (Holiday List – 2023)
If you happen to reach out to us outside our office hours, please leave a message or send an email, and our friendly team will gladly respond on the following business day. For information on the response time for each service, kindly refer to the specified turnaround time mentioned on our website links or documents we provide. We appreciate your understanding and look forward to assisting you!
---
Exceptional Client Reviews & Accolades
---
For seven consecutive years, Vedicology has proudly held the title "Best Astrologer in Chennai" and featured in the "Top 10 Astrologers in India" list. Our world-class numerology services have also earned us the distinction of being the "Best Numerologist in Chennai" and among the "Top 5 Numerologists in India" since 2017. Our vastu consultation services are highly regarded throughout the country.
Based on glowing customer feedback from around the globe, Vedicology is recognized as the "Best Vastu Consultant" in Chennai and among the "Top 10 Vastu Consultants" in India. "Three Best Rated," a highly respected online rating agency, has honoured us as one of Chennai's top three astrologers, numerologists, and vastu consultants. Our commitment to excellence has kept us in the "best three" category from 2017 through 2023.
---
---
[penci_container container_layout="12_12″][penci_column width="1/2″ order="1″][penci_text_block heading="Send Us Mail For Online Consultation" responsive_spacing="eyJwYXJhbV90eXBlIjoicGVuY2lfcmVzcG9uc2l2ZV9zcGFjaW5nIiwic2hvcnRjb2RlIjoicGVuY2lfdGV4dF9ibG9jayIsImRhdGEiOnsidGFibGV0Ijp7fSwibW9iaWxlIjp7fX19″ block_title_color="#ff6f00″][/penci_text_block][/penci_column][penci_column width="1/2″ order="2″][/penci_column][/penci_container]
[penci_container container_layout="12_12″][penci_column width="1/2″ order="1″][penci_text_block heading="Send Us Mail For Online Consultation" responsive_spacing="eyJwYXJhbV90eXBlIjoicGVuY2lfcmVzcG9uc2l2ZV9zcGFjaW5nIiwic2hvcnRjb2RlIjoicGVuY2lfdGV4dF9ibG9jayIsImRhdGEiOnsidGFibGV0Ijp7fSwibW9iaWxlIjp7fX19″ block_title_color="#ff6f00″][/penci_text_block][/penci_column][penci_column width="1/2″ order="2″][/penci_column][/penci_container]
[penci_container container_layout="12_12″][penci_column width="1/2″ order="1″][penci_text_block heading="Send Us Mail For Online Consultation" responsive_spacing="eyJwYXJhbV90eXBlIjoicGVuY2lfcmVzcG9uc2l2ZV9zcGFjaW5nIiwic2hvcnRjb2RlIjoicGVuY2lfdGV4dF9ibG9jayIsImRhdGEiOnsidGFibGV0Ijp7fSwibW9iaWxlIjp7fX19″ block_title_color="#ff6f00″][/penci_text_block][/penci_column][penci_column width="1/2″ order="2″][/penci_column][/penci_container]