The Rise of Apartment Living and Vastu Shastra
---
In recent years, the demand for flats and apartments has increased as purchasing land and building homes have become increasingly challenging. Apartment complexes offer numerous amenities and facilities, making them an attractive alternative. However, it's crucial to consider the fundamental aspects of Vastu Shastra when choosing an apartment. Vastu for apartments differs significantly from Vastu for independent homes, and understanding its importance can lead to a harmonious living experience.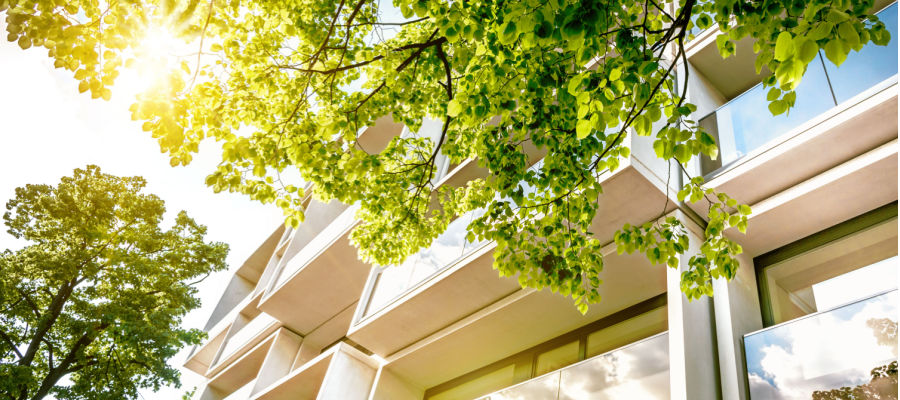 ---
The Importance of Vastu in Apartments
---
Vastu Shastra, an ancient Indian science, offers principles and practices for harmonious living by ensuring a balance between humans and nature. By aligning the energies of the Pancha Tatva (five elements), planets, chakras, and geometry within a living space, Vastu helps create harmony and balance between the residents and their environment.
Vastu is not a replacement for hard work, but rather a means to ensure that one's efforts yield desired results. Achieving Vastu compliance in apartments may be challenging due to modern building designs prioritizing maximum floor space index (FSI). Despite these challenges, adhering to Vastu principles in flats is essential for a harmonious and prosperous life.
---
Panchabhoota Alignment and Apartment Vastu
---
The Panchabhoota, or five elements – Sky (Akash), Air (Vayu), Fire (Agni), Water (Jal), and Earth (Prithvi) – are the building blocks of nature and all matter. Balancing these elements is vital for a harmonious living environment. Apartment Vastu ensures that the energies of these elements are managed and aligned, promoting health and happiness for the residents.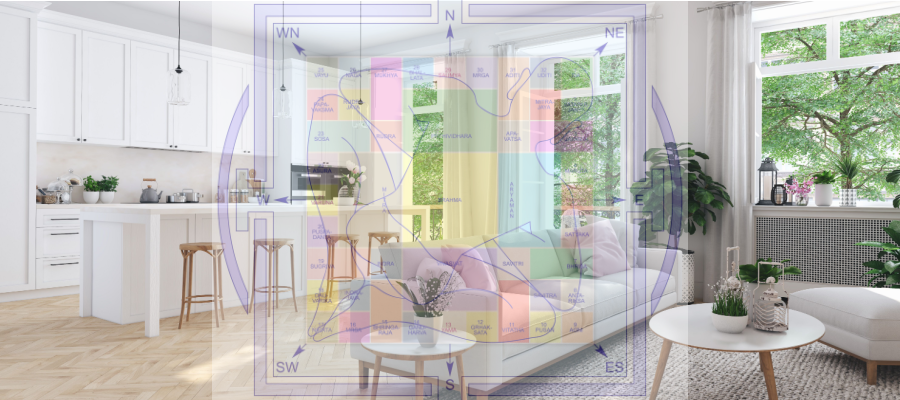 ---
How Vastu Affects Everyday Life in Apartments
---
Vastu principles in apartments directly impact essential aspects of a person's life, such as self-esteem, security, and belonging. When the energies of the Panchabhoota, planets, geometries, and chakras are in harmony, residents can experience optimal benefits and live in peace.
For example, the Sahasrara Chakra in the Northeast direction is ideal for meditation and building a Puja room. At the same time, the kitchen should be in the direction of the Manipura Chakra, which is associated with the fire element. By following Vastu guidelines, residents can ensure that their living spaces are in sync with their energy systems, leading to a more balanced life.
---
The Impact of Vastu on Cooking and Sleeping
---
Vastu principles also influence everyday activities, such as cooking and sleeping. Cooking in the southeast direction of the kitchen, which aligns with the Manipura Chakra, creates harmony and positively impacts residents' well-being. Similarly, sleeping in the southwest or southern areas, influenced by the Muladhara Chakra, promotes grounding, strength, and peace of mind.
---
The Benefits of Vastu Alignment in Apartments
---
Following Vastu guidelines for apartments can result in numerous benefits, including:
Harmonized Energy: Vastu ensures residents' harmonious coexistence and alignment with natural elements and cosmic energies.
Inner Peace: The northeast corner of a house is believed to possess more positive energy than other corners. Identifying and utilizing these energy-rich areas can lead to increased tranquillity.
Financial Gains: Properly applying Vastu principles can improve financial conditions, as the correct use of energy can lead to monetary gains.
Enhanced Happiness: Adhering to Vastu guidelines can create a relaxing and comfortable living environment, promoting happiness and well-being.
In conclusion, Vastu Shastra is essential when selecting or living in an apartment. By understanding the importance of Vastu Shastra and applying its principles, residents can experience a more harmonious and prosperous life. Although achieving Vastu compliance in apartments can be challenging due to modern construction practices, it is still possible to incorporate essential Vastu principles into the design and layout of your living space.
---
Tips for Implementing Vastu in Apartments
---
Here are some practical tips for incorporating Vastu principles in your apartment:
Choose an apartment with a square or rectangular shape: This shape is more conducive to maintaining a balance of energies.
Pay attention to the main entrance: Ensure that the main entrance is in a favourable direction, such as north, east, or northeast.
Opt for well-ventilated spaces: Ensure your apartment has proper ventilation and natural light to maintain positive energy.
Follow the right directions for specific rooms: Place the kitchen in the southeast, bedrooms in the south or southwest, and the living room in the north or east.
Use appropriate colours: Choose colours that promote a sense of tranquillity and positivity, such as light shades of green, blue, or yellow.
Place mirrors strategically: Mirrors can help enhance the flow of positive energy. However, avoid placing them directly opposite the main entrance or in bedrooms.
Keep the centre of the apartment clutter-free: The central area, known as the Brahmasthan, should be kept clean and free of heavy objects.
Consider professional help: If you're unsure about the correct Vastu principles for your apartment, consider seeking guidance from a Vastu consultant.
By following these tips and being mindful of Vastu principles, you can create a harmonious living environment in your apartment. Although it may be challenging to achieve complete Vastu compliance, incorporating essential guidelines can still contribute to a balanced and prosperous life for you and your family.
---
Contact Us: Office Hours and Turnaround Time
---
Our office hours are from 9 am to 5:30 pm (IST), Monday to Friday, excluding national and state holidays. You can reach us via email, phone call, or WhatsApp at +91 9500099996. If you contact us outside of office hours, kindly leave a message or email; our team will respond on the next working day. Please refer to the turnaround time specified on our service information website links or documents we provide for each service.
---
Exceptional Client Reviews & Accolades
---
For seven consecutive years, Vedicology has proudly held the title "Best Astrologer in Chennai" and featured in the "Top 10 Astrologers in India" list. Our world-class numerology services have also earned us the distinction of being the "Best Numerologist in Chennai" and among the "Top 5 Numerologists in India" since 2017. Our vastu consultation services are highly regarded throughout the country.
Based on glowing customer feedback from around the globe, Vedicology is recognized as the "Best Vastu Consultant" in Chennai and among the "Top 10 Vastu Consultants" in India. "Three Best Rated," a highly respected online rating agency, has honoured us as one of Chennai's top three astrologers, numerologists, and vastu consultants. Our commitment to excellence has kept us in the "best three" category from 2017 through 2023.
---
Vedicology India Dedicated Services
Vastu Shastra Services
Horoscope Casting Services
Astrology Remedies
Vedicology Academy Programs
Other Related Numerology Services